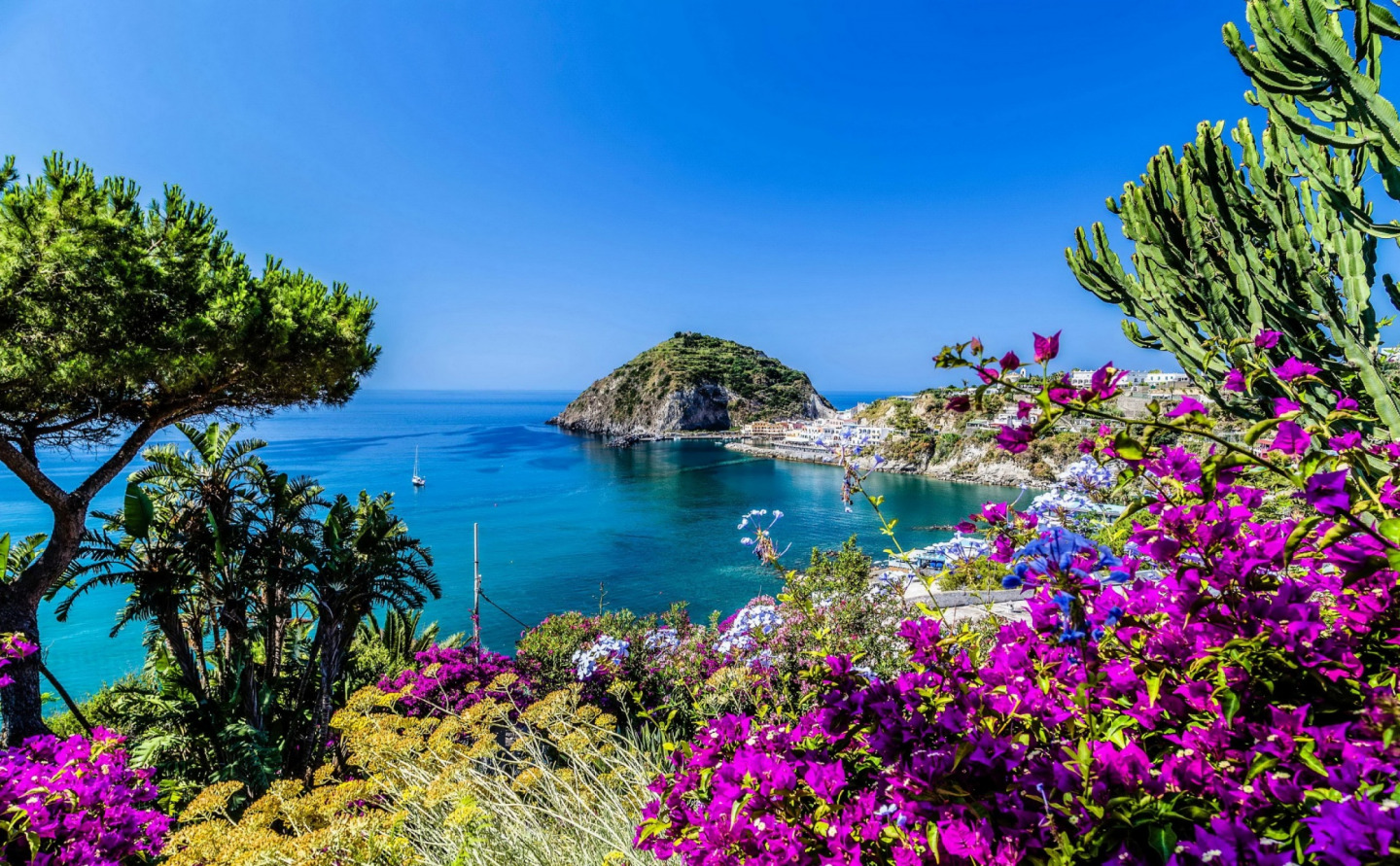 Tour Description

GUIDED TOUR of ISCHIA: DISCOVERING THE GREEN ISLAND
Geologically, Ischia belongs to the Phlegrean fields, and with its area of 46 square km, it is the largest island in the bay of Naples.
Thanks to its volcanic origin, the island contains numerous thermal springs as well as luxurious vegetation which completely covers Mount Epomeo (789 metres), the highest point on the island.
This tour includes a panoramic tour of the island by bus to see its most beautiful sites, among which are the bay of St Angelo, the characteristic Maronti beach with its fumaroles, and the famous "mushroom shaped rock" of Lacco Ameno.
Wandering through the historical centre of the town of Ischia Porto, you will come to the fishing village of Ischia Ponte, dominated by its Aragonese castle.
OTHER ATTRACTIONS TO VISIT WITH A GUIDE (ON REQUEST):

-   Aragonese castle
-  A walk through the exclusive fishing village of St Angelo
-  The botanical gardens of "La Mortella", created by the famous English composer William Walton and his wife Lady Susanna Walton
-  Relax in a thermal bath
The tour can depart from Sorrento, Naples and Pozzuoli
Entrance tickets are not included in the tour price

DRESS CODE/USEFUL INFORMATION
Sunglasses, sunhat, sun protection cream, comfortable shoes, water, camera
We can also arrange programmes for personalised visits