Discovering Capri and Anacapri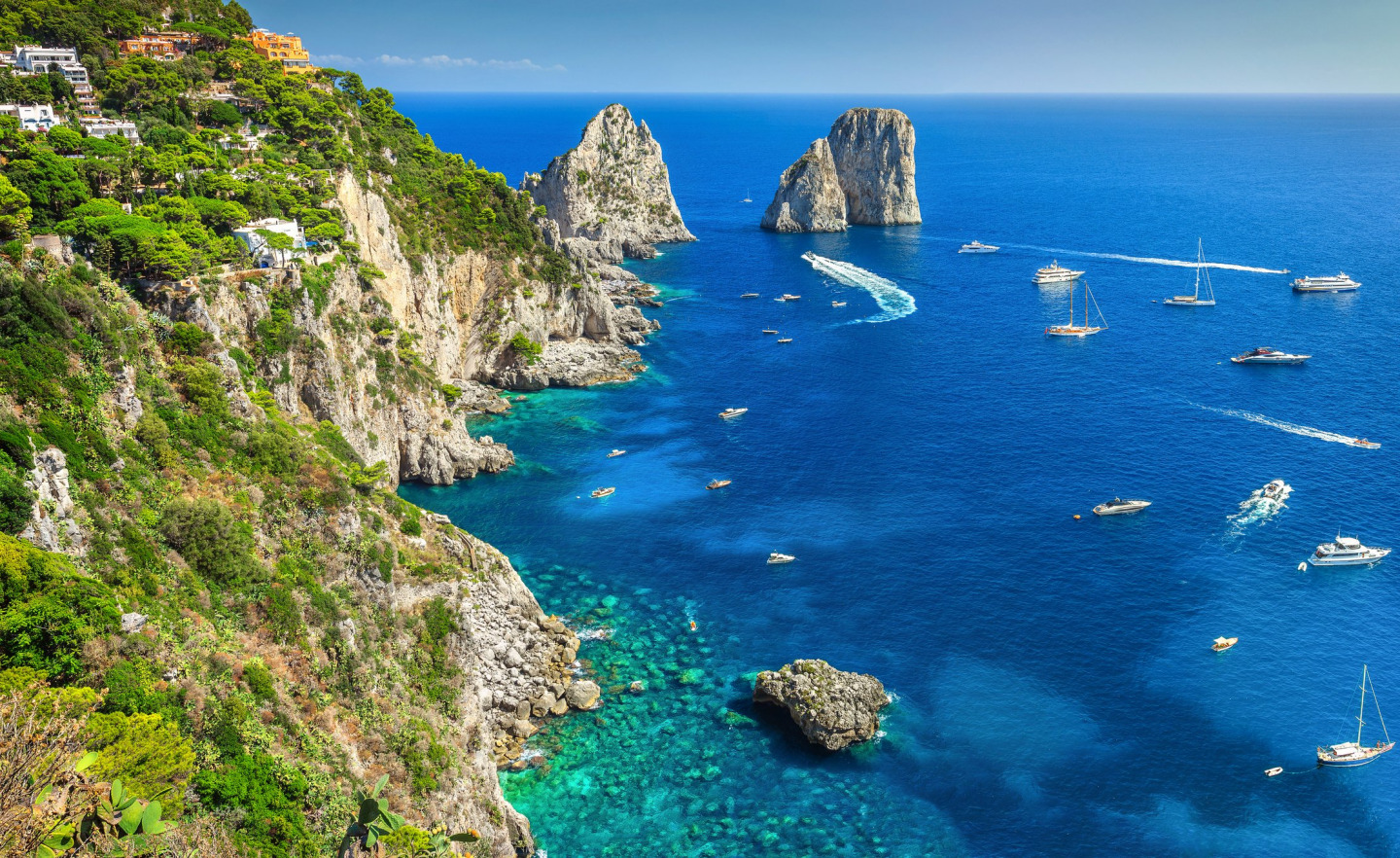 Tour Description

CAPRI is the famous magical blue island, where many important people and celebrities have chosen to live, including the Roman emperor Tiberius, Count Fersen, Alexander Dumas, Friedrick Nietsche, Vladimir Lenin, Gracie Fields, Brigitte Bardot, Jennifer Lopez and many others.

Departure from port and scenic crossing by fast craft/jetfoil to the island.
On arrival at Marina Grande transfer by private minibus to Capri town and Anacapri.

The main tourist attractions of a guided visit are:

ANACAPRI
-  Villa San Michele, which was built by Swedish doctor Axel Munthe, who fell in love with the island. Its gardens have a magical atmosphere and stunning views of the bay of Naples.
-  Monte Solaro, the highest point, with its spectacular 360° view of the island and of the bays of Naples and Salerno.
-  The museum church of St Michael, with its typical 18 ͭ ͪ century majolica floor.
CAPRI TOWN
-  The famous "Piazzetta," (little square), where the international jet set meet
-  The beautiful Augustus gardens, famous for the view of the Faraglioni rocks, which are the symbol of Capri.
In your free time:
-  Visit the historical centres of the two towns of Capri and Anacapri with their characteristic picturesque alleys.
-  Visit the famous blue grotto, weather permitting.
-  Take a boat trip (weather permitting) to admire the varying blue shades of the sea, the countless grottoes, natural caves and the typical Mediterranean flora.
-  Marina Grande, a pretty fishing port, used in the past and today for film sets
-  Funicolare (funicular railway): from Central Capri to the port (in agreement with the guide)
-  Lunch - free or included
 Return with guide (or possibility of returning later, on agreement with the guide)
Possibility of doing the tour from Sorrento or Naples, or other ports if required (Castellamare, Positano, Amalfi, Salerno)
Entrance fees are not included in the tour price
For trekking enthusiasts, walks are available including to Punta Tragara, Villa Jovis, the Matermania grotto, the natural arch and fortress paths 

DRESS CODE/ USEFUL INFORMATION:
Sunglasses, sunhat, sun protection cream, comfortable shoes, water, camera.
We can also arrange programmes for personalised visits