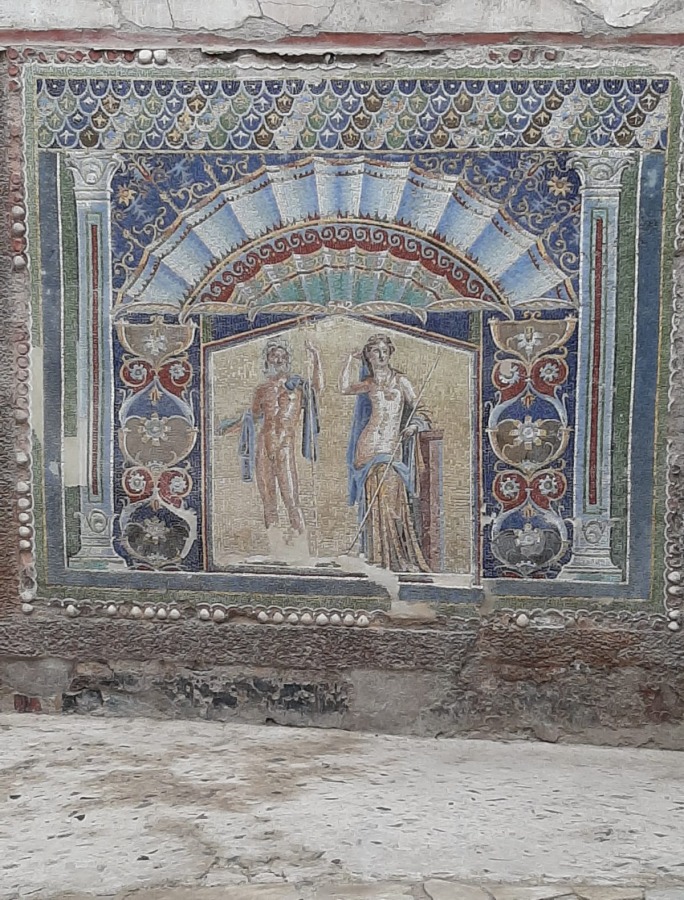 Tour Description

GUIDED TOUR of HERCULANEUM   
Herculaneum, formerly an elegant Roman holiday resort and the first Vesuvian town to be discovered in 1709, has been a UNESCO site since 1997.
Herculaneum was buried in the second part of the eruption of Vesuvius, and like Pompeii merits a specialised visit to appreciate its high quality frescoes, sculptures and mosaics.
With our expert archaeological guides, you will feel the tragedy of the last moments on the beach where about 300 fleeing people died.
The two hour visit can be combined with other sites, for example Mount Vesuvius or other nearby excavations.
The entrance tickets are not included in the tour price.

DRESS CODE/USEFUL  INFORMATION:
Sunglasses, sunhat, sun protection cream, comfortable shoes, water, camera, backpacks no larger than 30 x 30x 15 cm, photocopies of ID / passport for the age group 12-25 years.
We can also arrange programmes for personalised visits