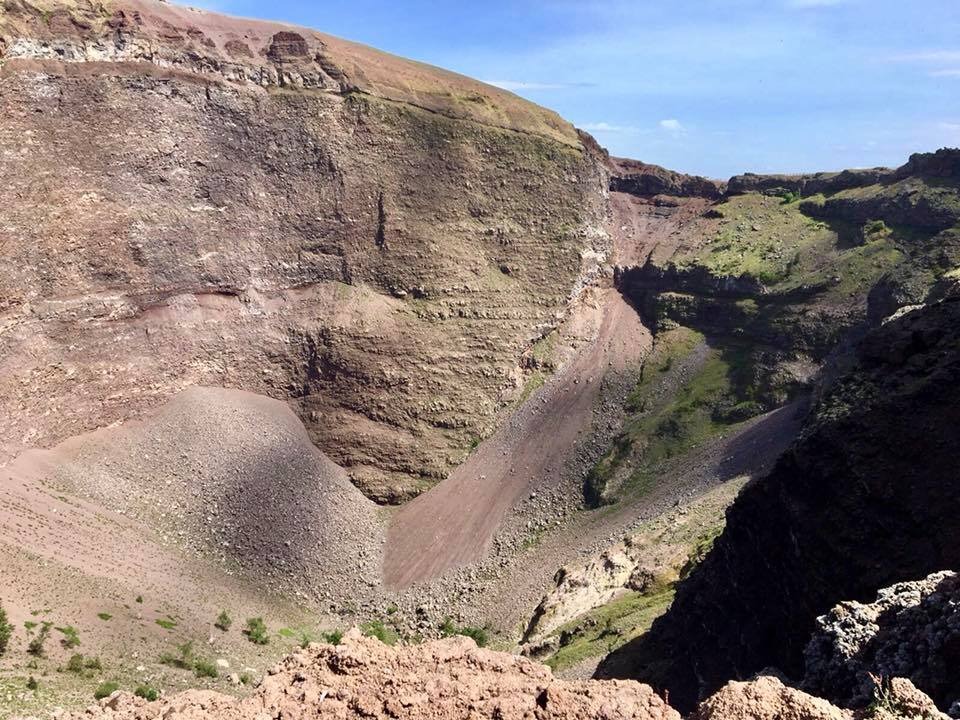 Tour Description

MOUNT VESUVIUS  (about 3 hours)
Vesuvius dominates the bay of Naples and is the only active volcano on the European continent.
In 1995 it became a national park and there is an attractive panoramic road to the height of 1000 meters, where on arrival by bus or car, you continue on foot  to the crater (highest point 1,281 metres) for the visit with an authorised volcano guide.
Don't miss the incredible views from the top!
For trekking enthusiasts, walks can be organised along pathways in the Vesuvius National Park.
Crater entrance tickets are not included in the tour price.

DRESS CODE/USEFUL INFORMATION:
Sunglasses, sunhat, sun protection cream, practical comfortable shoes, water, camera.

VESUVIUS AND WINE/GASTRONOMIC TOUR  (7/8 hours)
To complete a tour of Vesuvius you can taste the "Lacrima Christi" (Tears of Christ) wine, which has been produced on the slopes of the volcano since Roman times, locally produced grappa, little tomatoes (Piennolo) and delicious apricot jam.
Lunch possibility (if requested)
This wine/gastronomic tour can also be combined with a visit to a Vesuvian archaeological site
Entrance tickets are not included in the tour price
We can also arrange personalised visits